The word "VPS" sounds pretty intimidating to some people. But it's really not that complicated. Like many other cloud hosting services, VPS hosting offers you a virtual private server (VPS) that runs your own software. What you get is something that looks like a regular physical server, but it's really a "virtual computer" running on your own hardware inside your web host. VPS hosting allows you to have that extra level of control and security, while maintaining the benefits of having an up-to-date server running and available to your visitors.
Virtual Private Server vs. Dedicated Server
VPS hosting plays an integral part in your own website, because it offers the same functionality and service as a dedicated server without the cost of renting one.
What is VPS hosting?
VPS hosting is somewhere in between shared hosting and dedicated server hosting. Unlike the former, a VPS allows you to host your own applications. However, unlike the latter, a VPS does not necessarily give you full root access to your OS. It is possible that your provider will give you a pre-configured operating system (which already includes all hardware drivers and software needed for running the server), but often you'll have to set up everything by yourself.
The difference in price can be pretty big. While a shared hosting server only costs you $2-$8 a month, you can pay up to $80 for a VPS with similar specs and performance, the hosting plan costs differ greatly for the hosting account. With dedicated servers, it's even more serious, since they cost anything from $100 to many thousands of dollars per month. It all depends on what kind of specs and features your provider offers.
As far as prices go, however, there is not much of a difference between virtual private servers and dedicated servers nowadays. Most providers offer very competitive prices, while still giving you access to an enterprise-level hardware (just like dedicated server providers do).
As you can see, VPS hosting is a really good and cheap solution for website owners that want to host a small number of websites. It allows you to install on your own machine any operating system (including Linux or Windows), and then use it as a dedicated server in order to host websites. With almost all providers that offer VPS hosting, you can choose between different types of hosting (but usually with the same price).
Choosing the Best Virtual Private Server Provider
When choosing a VPS provider, you should always consider:
Reliability, performance and uptime
The first thing that you'll notice when using a virtual private server is that it runs slower than a dedicated or shared server. This is due to the fact that you share the same hardware with other clients, so running more than one software on your VPS can lead to lower performance and slower speeds. Performance of a virtual private server is not as good as dedicated servers, but it's still decent for small businesses who want to cut costs without sacrificing quality. As for reliability and uptime, most providers offer a 99% or more up-time guarantee.
Security
Since you're running everything on your own VPS virtual machine, you should always check what kind of security your hosting provider offers. Most providers provide SSH access, which means that you can log into your server without using a password. This also means that someone may be able to gain access to your machine if they know how it's done. Always make sure that the provider is using the latest hardware with hard drives protected against overheating and power failures, firewalls for an extra layer of protection, and so on.
Value for money
While all things are important in choosing a VPS provider, this one is the most important of all. Make sure that you get enterprise-class hardware with lots of storage space, memory, reliability, great performance and more, ssd storage is always better than normal storage. A really good provider will also provide you with free software that simplifies server administration. Check out customer reviews of your chosen VPS provider to make sure that they are providing the best possible service.
Hosting Space/storage
This is another important aspect to consider when choosing a VPS hosting solution. Since your server is not shared by hundreds of other virtual servers, you will get more disk space for less money. High-end providers usually offer at least 100GB of storage space on top-quality hardware with no downtime guarantee.
Control Panel
VPS hosting provides you with the same convenience as shared hosting, since you can manage everything through your hosting company's control panel. You'll be able to install software on your virtual server, restart your machine in case of problems, change your password and more. Check out what kind of control panel the provider is using, and make sure that it is intuitive and easy-to-use. Also, look for perks like free domain name management or even free website builders in case you don't want to hire a web designer or developer.
Extra features
Just like most other hosting services, VPS providers usually offer some additional service for their clients. For example, you can get free SSL certificates for your websites, free marketing tools like e-mail marketing and newsletter services, and more.
Credible cloud computing solutions to choose from.
Digital ocean is a VPS solution provider that has helped people with their projects by making them affordable and easy to manage. It offers pretty affordable vps plans.
Digital ocean provides an inexpensive, easy to use service for those who don't have the time it takes to maintain a server from scratch.

Namecheap serves as both a Host where you can buy domain names as well as get VPS and dedicated servers suited for your needs.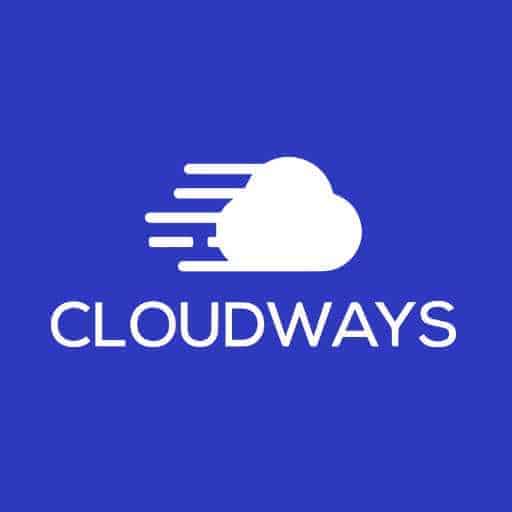 Cloudways
Cloudways offers a pay-as-you-go managed app solution that would be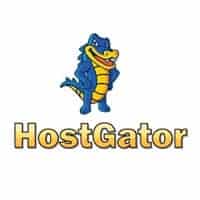 Hostgator
Hostgator have VPS solutions, dedicated servers and they also double up as a domain registrar.
Conclusion
Virtual Private Servers, or VPS hosting, is a great option if you want to reduce your monthly costs and host your website on your own machine without owning physical hardware. You can install any operating system and use it as a dedicated server without paying much and owning those server resources, which makes VPS hosting one of the best ways to increase your profits.
However, you should always be careful when choosing a VPS hosting provider. There are many unreliable companies that don't offer the quality they promise. Always check out their reputation and customer reviews before making a decision as to whether or not you should sign up for their services. Also, make sure that the control panel is easy to use, since setting up your VPS can be time-consuming and annoying if it's not properly explained.
Finally, make sure that you create backups for your virtual private server regularly in order to avoid data loss in case something goes wrong with your machine.
Read another article on why you need a reverse proxy here.
1