This article will show you how to add Add Fantom Opera To Metamask step by step with illustrations. In a minute, you should be up and running on the Fantom Opera Chain on your Metamask wallet.
What is Fantom Opera Chain?
Fantom Opera chain is a layer 1 solution that solves the scalability issues in the blockchain.
The biggest bottleneck for cryptocurrencies is that it cannot process enough transactions per second because of scalability constraints. The increasing popularity of cryptocurrencies has caused a slowdown when trading and using blockchain-based applications. The Fantom Development Team believes that this is a temporary problem, and invented Fantom to be able to use more capacity on the blockchain with "layer 1" technology.
How to Add Fantom Opera Chain To Metamask
Step I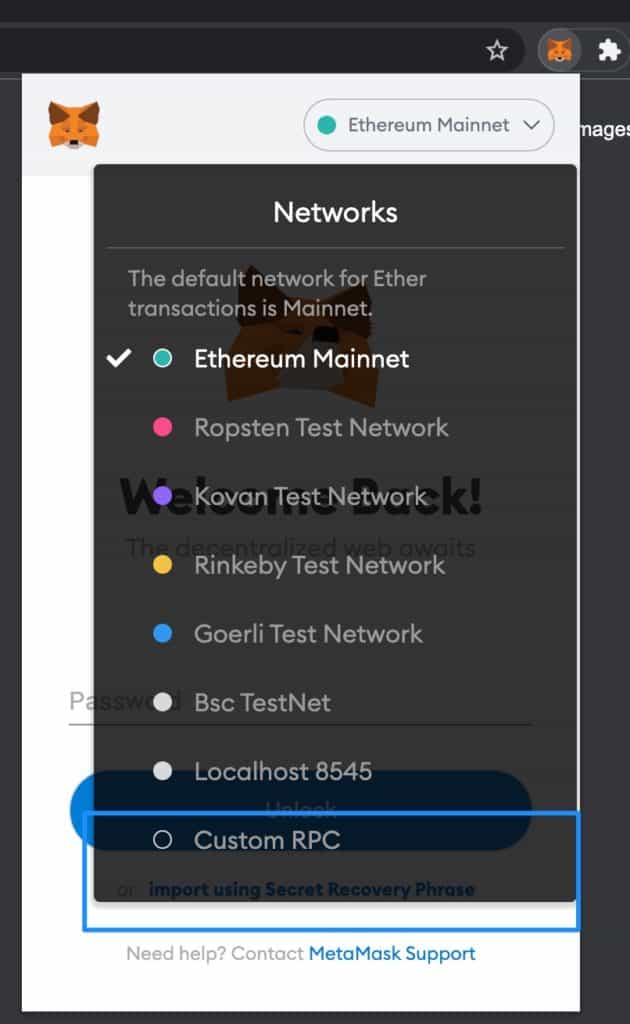 1) Click on MetaMask and click on custom RPC
Step II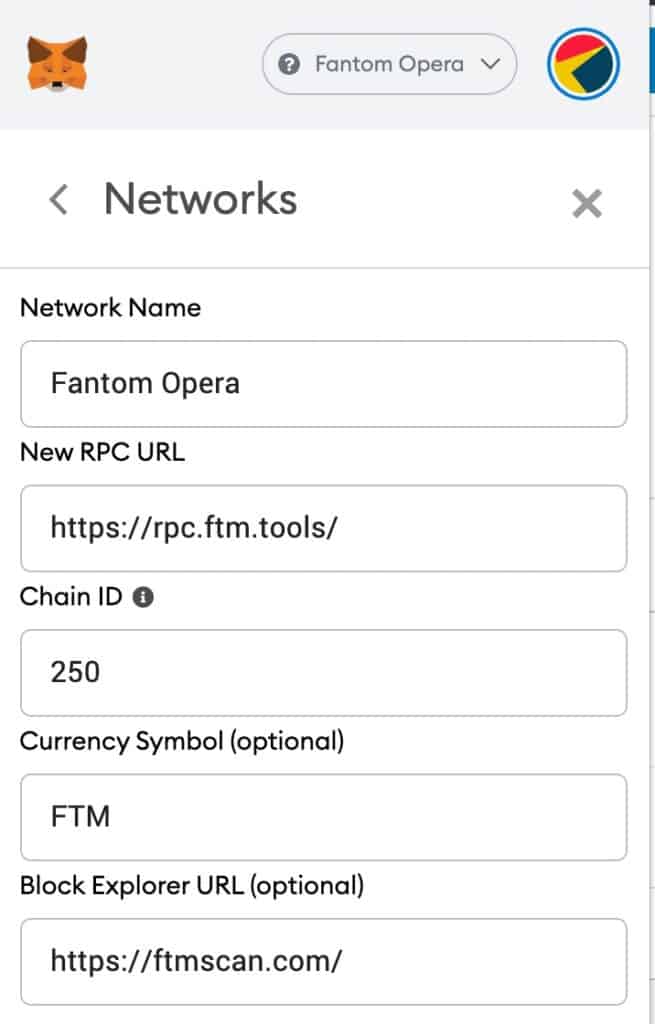 Step III
Well done! You can now select Fantom Opera from the Networks menu.

Read an interesting article on How To Add Polygon (Matic Network) To Metamask.
1