If you are looking for How To Add Arbitrum One To Metamask, you are on the right page.
What is Arbitrum?
Arbitrum is a layer 2 scaling solution that allows Ethereum to process transactions and interact with smart contracts on the fly. Arbitrum will make Ethereum run fast, cheaply, and at scale.
How to Add Artbitrum To Metamask
Step I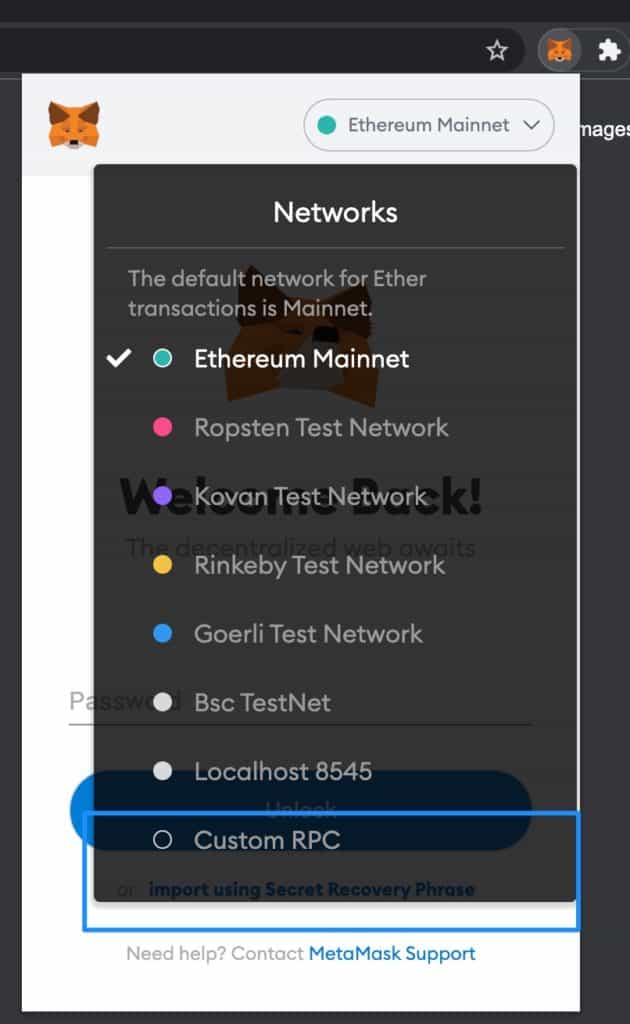 1) Click on MetaMask and click on custom RPC
Step II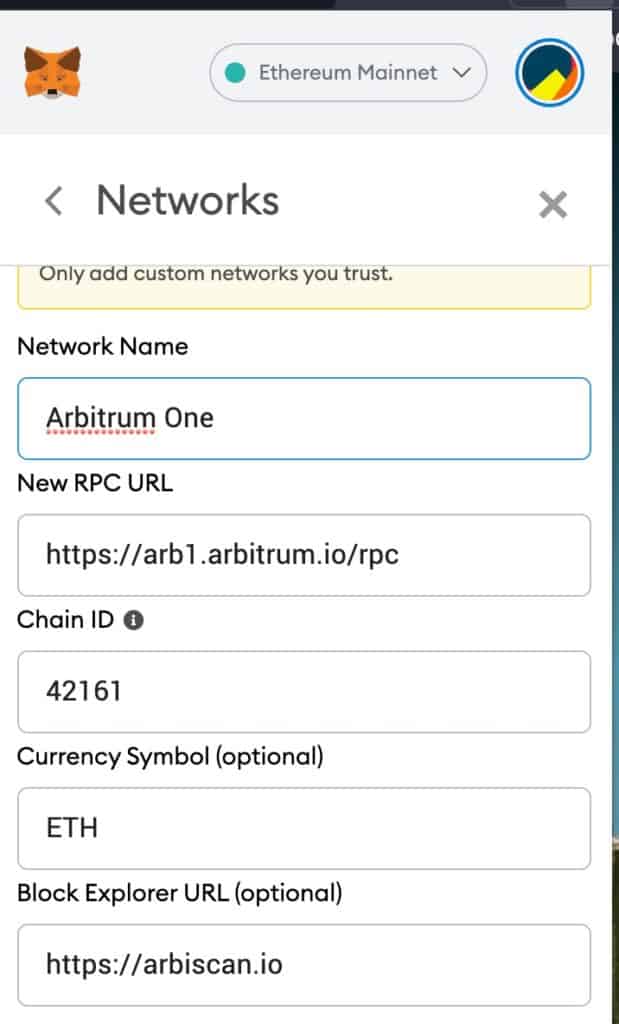 Add the details as shown in the table below and click save.
| | |
| --- | --- |
| Network Name: | Arbitrum One |
| New RPC URL: | https://arb1.arbitrum.io/rpc |
| ChainID: | 42161 |
| Symbol: | ETH |
| Block Explorer URL: | https://arbiscan.io/ |
Arbitrum network details

Well done! You can now select Arbitrum One from the Networks menu.

Read an interesting article on How To Add Polygon (Matic Network) To Metamask.
1