This article will show you how to add Add HECO Chain To Metamask step by step with illustrations. In a minute, you should be up and running on the HECO Chain on your Metamask wallet.
What is HECO Chain?
HECO Chain was launched by the Huobi Open Platform to allow the trading and exchange of energy assets. HECO Chain is a blockchain-based energy ecosystem that aims to use decentralized technologies to solve the world's four issues: energy poverty, environmental pollution, bad public welfare policies, and an unstable global economy.
How to Add HECO Chain To Metamask
Step I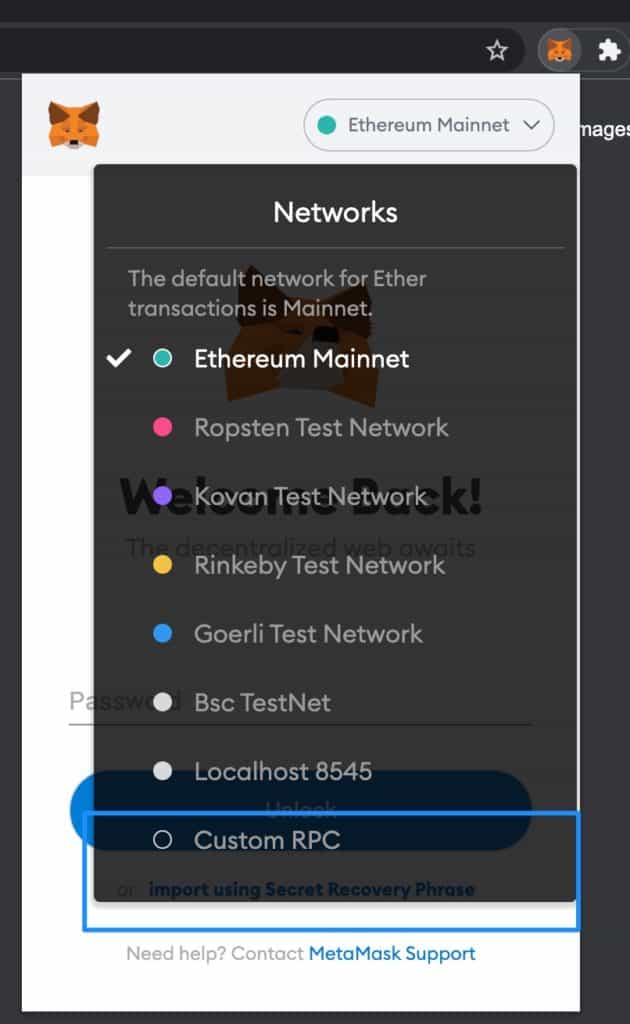 1) Click on MetaMask and click on custom RPC
Step II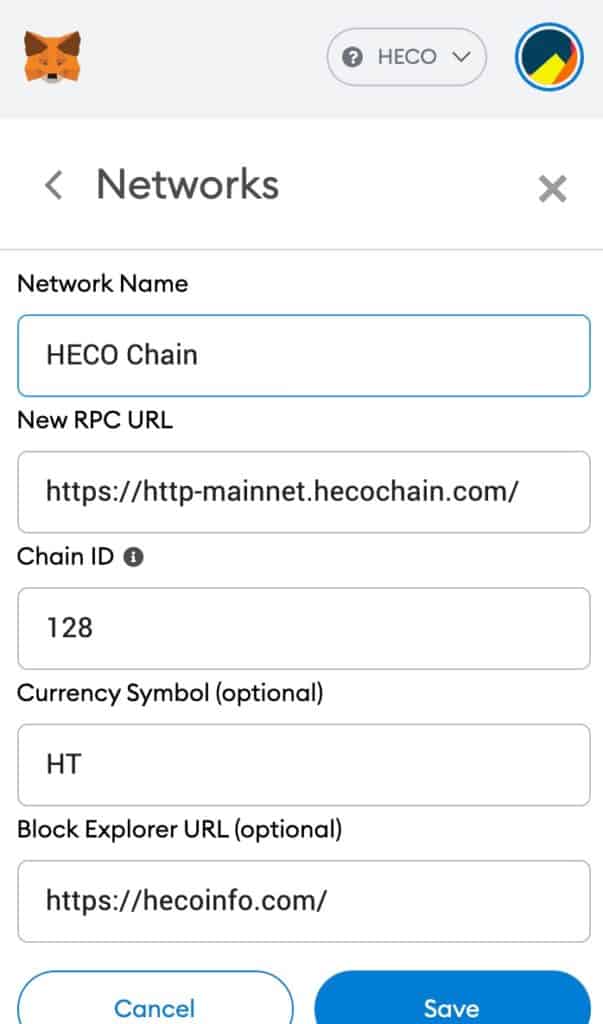 Network name: HECO Chain
New RPC URL: https://http-mainnet.hecochain.com/
Chain ID: 128
Currency symbol: HB
Block Explorer URL: https://hecoinfo.com/
Click "Save"
Step III
Well done! You can now select HECO Chain from the Networks menu.

Read an interesting article on How To Add Polygon (Matic Network) To Metamask.
1